PAUL AGNEW DESIGNS 
COMO SEVEN FIFTY GUILLOTINE 
WOOD FIREPLACE
This contemporary wood fire insert features the traditional functional elements of a wood fire while still offering an extraordinary heating performance. With the flexibility of an open fireplace or slow combustion heater, this wood fire is sure to complement any design aesthetic.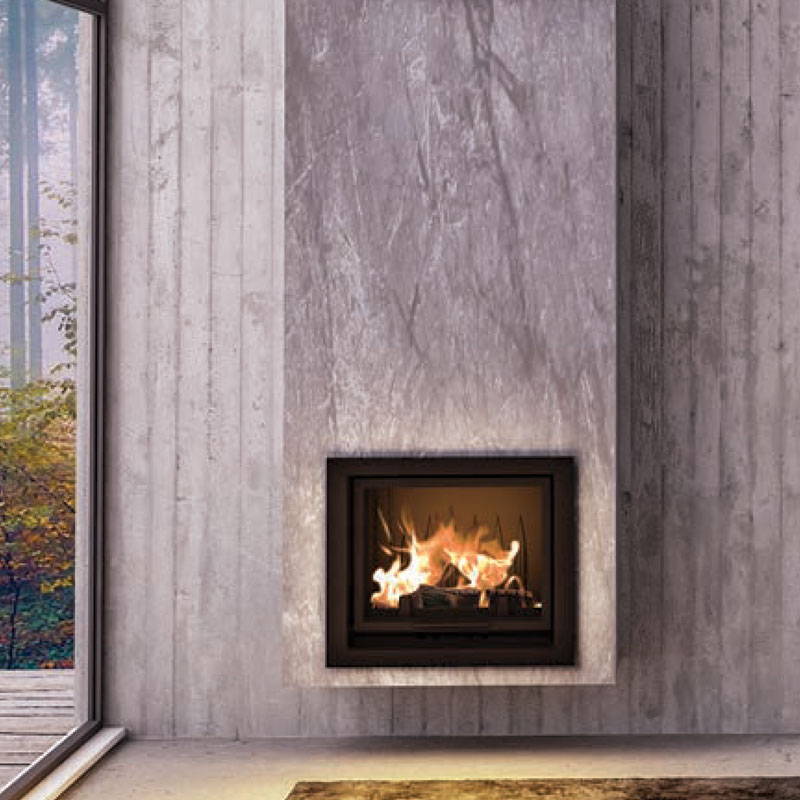 • Rise-and-fall guillotine glass door on a smooth pulley system.
• Primary, secondary and tertiary combustion with control.
• Child safety lock available on the glass door.
• Dual combustion system: radiant and natural convection.
• Multi-room heating advantage.
• Heat resistant glass withstands temperatures of 800°C.
• Minimalist frame with modern blackened glass edge.
• Optional external primary air intake.
• Heats up to 290 sqm.
• Thermal efficiency 80%.

If for any reason you cannot find, open or print the information you want, please request the document via our Contact Form and we will email you a copy as soon as we can. 
Click to download files.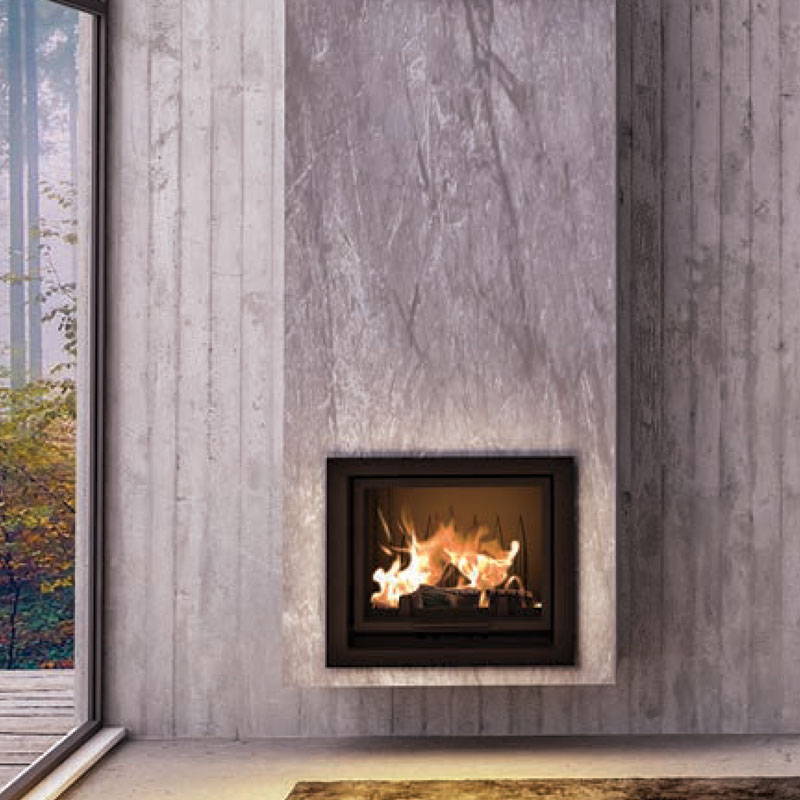 Please Note: The prices above are recommended retail prices and are the average cost of the fireplace. 
It is solely there to be used as a guide. 
The amount calculated includes the cost of the firebox & standard flue kit. The price excludes the installation & delivery of the fireplace to site, if required. 
It is strongly suggested that you contact us to give you a more definitive price based on the specifics of the installation you are looking to do. There may be factors that you are not aware of or that may require additional components to be safely installed. We will supply you with a quote or estimate that will allow you to accurately budget for your new build or renovation. 
We do offer a trade discount on the fireplaces so do not hesitate to enquire about the trade discount if applicable to you.
PRODUCT INFORMATION / QUOTE REQUEST
Select Product: (If known)